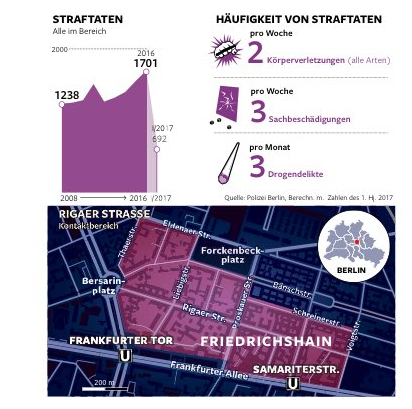 We salute our comrades from Rigaer Str. in Berlin, and show them our solidarity. We have a common enemy to beat: the German state.
Come to Athens! Let's share experiences, connect our struggles and learn from each other.
They published the following statement on contrainfo.espiv.net.
They call it "Dangerzone" – but it is just an ungovernable neigbourhood

Maybe the Police occupation in Exarchia is more violent, but in Friedrichshain they are more close – the occupation force is waiting in front of your door.

Another way of preventive counterinsurgency in Berlin is, next to repression, the integration. By using various politicians and "good" cops, the administrations are always coming up with round tables. The idea is to bring inhabitants from the Friedrichshainer Nordkiez together with representatives from the administration offices.
— Read more —